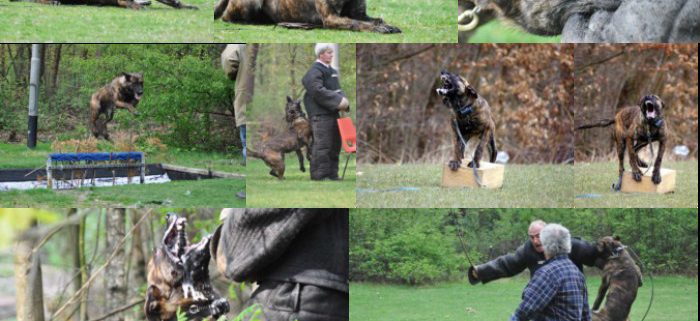 Plan your next breeding to one of these Top Producing KNPV Stud Dogs listed below!
Here at Younghaus Working Dogs, we have completed the leg work for you and have gone through the expense to gather
semen collections from the Finest KNPV Working Dogs in the World.
Now you have access to breeding directly to the Top Producing  KNPV dogs from Europe.  Being able to have these dogs in the
1st generation of your pedigree will immediately bring much strength to any breeding program.  Transferring of these collections are very simple.  Once you purchase the desired amount of straws from Younghaus Working Dogs, we then complete the Transfer of Ownership Form to your name and email it to ICSB Oregon.  ICSB will then contact you and have you open up an account with them.   The straws will then be stored under your account name where you will have it ready for use prior to breeding.  Availability and Price will be based on when straws are purchased.   Keep in mind some of these dogs I have collections from are no longer living,  or to old to produce, so once they are all sold they will no longer be available anywhere in the world.
Please Contact us for Semen Purchase
Don't wait till its too late.  Invest now for best prices and secure your Future
CALL  808 987-6764
ted@younghaus.com
We recommend 2 straws of Boris per breeding.
We currently have Boris semen stored at Sires On Ice, SOI NSW in Australia, so
it is available to ship to other countries with quarantine restrictions.
Learn more about Boris here