14 DAY BOARDING AND TRAINING PROGRAM
***We are now accepting Boarding and Training clients on a case to case base.***
Let us do the training for you.  During this time and age, training our pet is normally on the bottom of the Priority list.  It is important that time is spent to properly train your dog, the sooner the better, but its never to late.  If you are going on vacation, this would be a great time for your dog to board and learn at the same time!  Read below on what will be covered.
Boarding & Training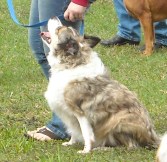 Phase 1 (Basic On Leash)  14 Day Boarding & Training
Leash Pressure Training, learning how to reinforce the following commands
–  Heel, Sit, Stay, Come, Finish Heel, Down
Phase 2 (Advanced Off Leash) 14 Day Boarding & Training
All commands learned in Phase I Basic Obedience,  Off leash
Puppy Foundation (8 wks. – 6 mos. ) 14 Day Boarding & Training
Food motivation, lure training on basic commands, starting a positive foundation
Training Sessions: 14 Days for each Phase
NEW (Quick Start) weekly Training Programs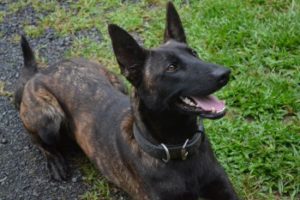 Training sessions held on: By appointment
Sessions begin: By appointment  
Sessions end:  14 days from start date
BOARDING AND TRAINING
-Boarding & Training Phase I (Basic On Leash)  
-Boarding & Training Phase II (Advanced Off Leash) 
-Puppy Foundation (8 wks. – 6 mos.)
Aloha!
Thank you for your interest regarding our 14 day boarding & training program. We have had great success
with this program & hopefully, we can help you & your dog too!
The program consists of ON LEASH Basic obedience commands. The 6 basic commands heel, sit, stay,
come, down and finish heel will be covered. There are many other areas of specialized training or behavioral
problems we can cover to suit the specific needs of you and your dog at a nominal fee. Half of the total is due on drop off, with the balance due on or before
pick up. Hawaiian and Aloha airlines cargo will ship your dog based on the weight and dimensions of the
kennel. They are very efficient.
Training can begin at any time. The dogs are worked daily. The total time of training equals a
minimum of 14 hours, broken up to 4, 15 minute intense training sessions throughout the day. The dog must be
allowed to rest, recover and retain the training over a period of time in order for the training to be most effective.
The method we use is positive reinforcement with proper, timely corrections.
The best way to get the most accomplished is to write down the problems you are having. Make it specific.
You will need to provide verification that your dog has had it's booster shot within the last year, frontline
must be applied prior to shipping. Also, provide his heart worm preventative, with the date to administer if
necessary and 2nd dose of frontline to be used on exit.
We suggest you fly up to pick up your dog to transfer the training properly. We include 3 hours of handling
lessons at no additional fee, for best results. It is very important that you maintain the training on his return
home, as he will try to test you. 15 minutes a day of quality work, should keep them up to par. If you are not
consistent about maintaining their training, they will try to revert back, and most likely will. However, they
will NEVER FORGET what they have learned. We include a video for your dog and step by step
instructions on how to work with your dog to maintain the training. Baths or grooming are available for an
additional fee.
We can also customize a program for you with our weekly training programs.
We hope this answers most of your questions.  Please feel free to call us at any time between 8 am and 8pm
808-987-6764. We look forward to hearing from you and meeting your dog.
Sincerely,
Ted Young
Owner
Alpha K-9 Training
Testimonials from Our Valued 14 Day Boarding and Training Clientele
Aloha from Kona,
I have had Roxy the Rottweiler home now for about six weeks and she is doing so much better than we ever thought possible.  She just turned nine months old and after your four week obedience course over the holidays we are still amazed at how well she is doing. I have been walking her on a walking trail for an hour two to three times a week and it is amazing how people come up and tell me what a well trained dog I have.  I have had many dogs over the years but having a well trained dog brings much joy to the owner as well as the pet. Thank you again for your help training Roxy.
Doug Scoufos
Aloha Ted,   I hope everyone is as well and happy as when I last saw you.  I realize this testimonial is quite overdue, but it's very heartfelt, and I hope you find it helpful.
During lots of instruction and education over the years, I've formed a pretty rigid list of important qualities in an instructor.  Knowledge first, followed by patience.  Consistency, enthusiasm, integrity, clarity (of plan and communication).  These qualities describe Ted and his training perfectly.  The deliberate, methodical, unflappable way he works with dogs and owners is extremely effective, while producing the happiest and most responsive dogs I've ever seen.  I don't know how he does it, but he does it really, really well!
Y'all have a wonderful Christmas and a terrific new year…   Eternally grateful and warm regards, 
To Whom It May Concern;
Malu was placed in Alpha K-9's 28 day obedience program for exhibiting the following behavior:
1. Jumping on people (adults and kids) in a non-vicious but playful manner often knocking            them down; inflicting bruises and scratches; tearing clothing and scaring the individual.
2.  Wrapping paws around one's leg and nipping at slippers, shoes and clothing.
3.  Chasing cars.
4.  Chewing and demolishing objects left on our property.
5.  Difficulty in controlling on a leash.
Basically, we were afraid that he would injure someone and surely he had already made a bad impression on our kids.  Whenever we needed to leave home (our property is completely fenced in) , Malu had to be chained up for fear of having our clothing soiled or torn. Upon returning home he would always be loose (he managed to get off his cable) and if I were not present, my wife and kids could not escape being jumped on, soiled and scratched while getting out of the car.
We decided to seek professional help after our 16 year old daughter received large bruises and puncture wounds on the biceps of both arms and scratches on her torso while attempting to place Malu back on his cable.  These injuries were inflicted while wearing a heavy cotton long sleeved t-shirt.
After 28 days, Malu came home a changed dog.  Absolutely no scratching and tearing of clothing, no chasing cars, no chewing and demolishing of personal objects and most importantly he doesn't bother and intimidate our 8 and 16 year old daughters.  He still jumps a little in excitement to see us but is very controllable upon command.
The change in Malu's behavior is incredible.  It's a relief to be able to come home and unload a car of groceries and enter your home with clean clothes.   It's great to go anywhere with him on a leash without him dragging you along or going to the vet and having him sit patiently without much distraction.  Imagine, weighing him now at the vet takes 5 seconds…2 seconds to step on the scale, 2 seconds to step sit and 1 second to read the recorded weight.
Although these are significant changes in his behavior, the most impressionable change is the way he now seeks  our attention and affection.   Malu was always a friendly and lovable dog but the way he sought our attention and affection was undesirable.  Through obedience training he seeks our affection even more but in a very warm and subtle way.  The biggest reward for us is that he is now a family dog and not a family nuisance.
Alpha K-9 Kennel's ability to produce favorable results is excellent and has our highest recommendation.  However, you must be willing to spend the time with your dog and be committed to work with him or her on a periodic but continuous basis.   These reinforcing sessions just take a few minutes of your time.
Trainer Ted Young along with his wife, Laurel, is very professional, competent, patient and always willing to help the owners.  If you allow Alpha K-9 to train your dog and later follow and maintain their recommended training instructions, you will inevitably be rewarded with the results we enjoy.  Rember Alpha K-9's obedience program trains BOTH your dog and YOU.
Have fun with your dog!
Craig C. Kimura, DMD
Kamuela, Hawaii
Aloha Ted,   I just wanted to let you know how very impressed we are with Ted's instruction.  He zeroed-in immediately on our biggest concern and source of frustration/discouragement with Maui – his biting.  I'm happy to report that we have seen definite improvement in the biting from using the choke chain.  He is still eager to test his status, especially with Ginger and me, but when this occurs I immediately get the choke chain and work with him.  There is a new tooth hole in my favorite shirt, but the occurrence of pierced skin is much reduced!  He has been spending more time in the house and things are much more pleasant.  I don't know what we would have done without Ted's expert advice and guidance.  Thank you so much!   We'll see you soon at Puppy Training!   Mahalo! ..Teri, Bud, Ginger & Maui Carlson
I want to thank you guys for the best dog we have ever owned.  We get compliments where ever we go.  Vi Stryder vom Younghaus (Wolfman X Fullhouse) is our best friend and watch dog.  He was always a smart dog, but your 28 day boarding and training program really made all of the difference.  He now listens when we give him a command on the first command.  He does not jump on me, the family and our guests.  I can walk him calmly for a mile each morning and I am truly enjoying his maturity.  We wish we sent him to the training program sooner! I will recommend this program to our friends with dogs.   It is such a benefit in so many ways. The only bad thing is that we missed him but it was well worth missing him because the result is  a fantastic, well behaved, handsome German Shepherd.  He is a special part of our family and now he behaves like one!!
Although it has not been more than a few days since bringing our Miah back home from the 28 day training program, we are able to see a world of difference with her behavior.  As you found out, Miah is a very driven, high-energy dog…and unless that enthusiasm is channeled in the right direction, she can still be adorable, but can also be uncontrollable.
Now that she underwent the training program, Miah has come back to us as a part of the family that we can enjoy ALL the time, instead of only when Miah wanted to calm down.  We completely understand that this was not done by a "magic wand," but by some very hard work….hard work that WE must continue to practice with Miah on a daily basis to mold her into the wonderful adult that I know she is bound to become.  If you'd like to post this on your site, feel free…because we are very happy with the results.  Before training, I loved to walk Miah, but found it to be very tiresome and difficult, often leaving me with a very frustrated feeling.  But when I walk her now…it is not automatic pilot of course…some corrections will always need to be made, but it is SO much more of a relaxing walk.  And to be honest, I look forward to taking the 15-20 minutes a day (which I break up into two sessions) and making sure she keeps the fundamentals that you've instilled in her fresh in her mind.  It makes me a proud owner that I can walk my dog around my neighborhood without having to yell or pull the whole time…I just like to show her off now too! 🙂 And I can't tell you how nice it is to lay on the floor with Miah and just pet her…with no resistance…because before, it just wasn't possible unless you wanted your hand as a chew toy 🙂
Miah is the type of dog that is just has a lot of ambition…and I for one will always look at that as a good thing that I will continually work to harness in order to better prepare her for adulthood…we can't forget…she is still only 5 months old!
So, we both want to thank you and your entire family (because they helped too!) for the great job you've done with our little girl!  We'll be sure to keep you up to date on how things are progressing and will most definitely send you a picture from time to time.
Thanks again…we'll be in touch I'm sure!
It's been about 3 weeks now since Miah's graduation from your 28-day training program. She is doing extremely well with all aspects of basic obedience (walking, sit, stay, down, etc) and now she also will consistently roll-over on-command…she knew how to do it before, but using your same training methods, she is much more consistent with this particular trick. We are so happy to have her back, but our happiness is really due to the fact that Miah is now a controllable, enjoyable part of our family and I look forward to training her everyday. I've made it a habit of doing about 15 minutes of concentrated training with her daily (as you recommended), and it has truly kept her up to par and more! Just a few days ago, Miah did her entire formal training (walking, sit, down, stay, both of her heel commands) off-leash! This would have never seemed possible before her training at Alpha K-9 Kennels.
She is so good and we are so proud of her progress! And I am serious in saying that you can really see her progress every single day. It seems as though everyday, she'll do something unexpected (in a good way!) to amaze us. Miah (as well as most Shepherds) are extremely intelligent dogs, so we realize you MUST vary your training with them in order to keep them from "mind-reading" your next move/command. She will anticipate, but as long as we continue our training in the manner that you handed off to us – which really helped!!! – we will be just fine and will continue to enjoy Miah's company for years to come.
We've recently moved to Kailua, and are located directly across from Kailua beach. Miah has taken quite well to the water and is an avid swimmer now…she loves to play on the beach. I mention this because before her training program, we would really have never been able to let Miah enjoy the beach in the manner she does now. She most likely would have run towards a distraction or made us chase her around the park to get her back under our control. But now, I can let her run and fetch her ball and go for a swim with little or no worry of her not returning to my side when I call her. Whether it be in our own backyard or at the beach, I just cannot put into words how much more of an enjoyable experience it is spending time with our little girl now that she has the right fundamentals for us to continue building on.
Thank you again Alpha K-9 Training (and family) for providing US (because we as owners were "trained" as well) with the right tools to keep Miah as the loving, watchful family companion that she was meant to be!