Product Description
Iggy is such a fine specimen of the breed we didn't want to miss the opportunity to have a litter from her before she is sold.  Iggy should go into heat around April and will be available for sale upon completion.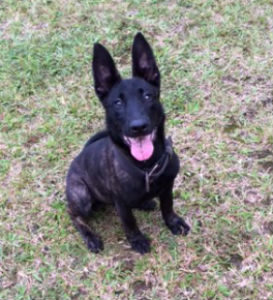 Iggy, This is Rangers first litter and we are very pleased with what he  has produced for us.  Iggy is medium size Intense, Bullet Fast, Agile. Hardness, Drive, Drive and more Drive. Intense desire for any toy. Full and Hard grips on the sleeve and suit at a very young age.  Hunting  drive one of the highest I've seen in a very long time. High drive for the  cooper pipe.  Jammed Pack with some of the all time Great producers.
Another exciting addition to our future breeding program.

VIDEO'S